Engineering and Design
Engineering and Design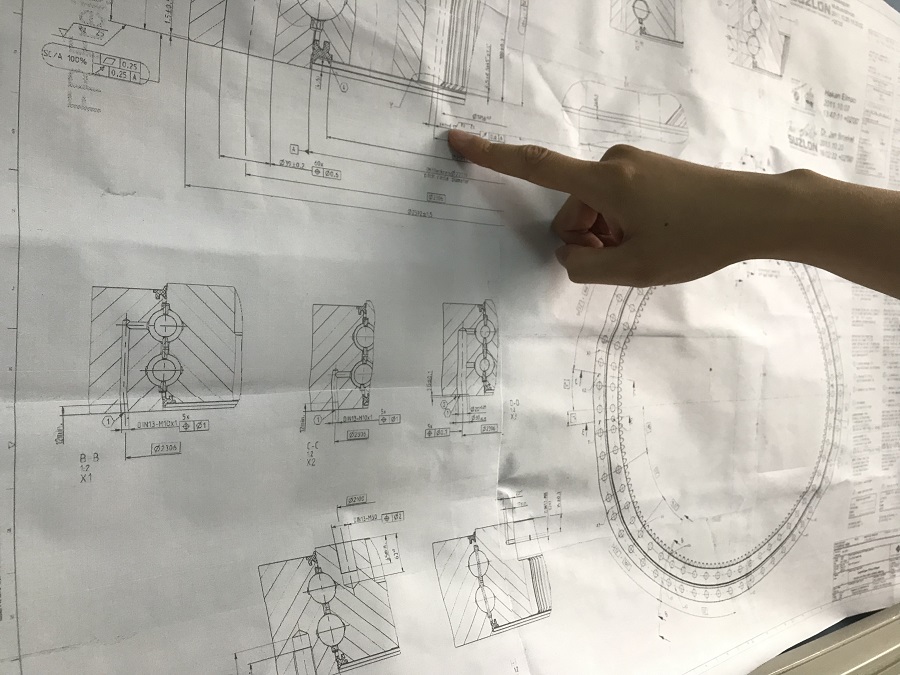 If you were to search for the purchasing department's top priorities, I'm sure you would see lots of variations of "optimize purchasing costs" or "maximize ROI". There's nothing wrong with that, of course, it's just that purchasing agents are often so focused on cutting costs that many things are often overlooked in the haste to get quick wins.
Generally speaking, stable high quality and dependable delivery time are usually taken into account by purchasing agents, but engineering and design capability are often ignored when it comes to sourcing a slewing bearing supplier, but it shouldn't be. Design is a critical part of the product development cycle. According to six sigma, the design has a huge impact on manufacturing and assembly ( it is stated that 80% of the quality issues during mass production are due to design)
There are manufacturers using state of the art design, manufacturing, testing methods, and reliable calculation methods. Design verification is performed with the newest CAD/CAM design tools and analysis programs. There is no doubt that this set of tools are very useful and helpful, however, the engineering staff who has abundant practical experience is even more indispensable! Because tools are just tools, but people know what to do with the tools, what the goal is and how to achieve it.
The importance of designing for manufacturing is underlined by the fact that about 70% of manufacturing costs of a product (cost of materials, processing, and assembly) are determined by design decisions, the remaining 30% of the costs make up production decisions (such as process planning or machine tool selection).
UIPI engineers are standing by to help. Our engineering staff has decades of hands-on experience, covering hundreds of different applications and industries, including construction machinery, earth moving equipment, forest industry, packing, water treatment and more. They not only take all application requirements into account when they design the slewing bearings, which is largely determined by the expected environmental conditions. Their goal is to optimize a slewing ring bearing that can be economically manufactured and easily assembled and maintained while maintaining its high quality. UIPI can recommend bearing size, rolling element, hardness, gear configuration, etc. Our capabilities range from 200mm ID up to 6,000mm OD. Working with you, we can design a bearing to meet your load, size, rotation, and life-cycle requirements.
Especially in slewing ring bearing industry, mounting slewing bearings in the proper structure plays a key role in distributing the bearing load and stress properly. Without a robust structure, bearing performance is likely to suffer. So can the performance of the pinions, gears, seals, and bolts. Therefore, our engineers consider mounting very early in the design process. Even the little zerk, our engineers care about its location in the slewing bearing, whether it's economical and easy to re-greasing after mounting. Using this knowledge and experience, coupled with detailed input from the customer, we are able to work together to find the best possible rotational solutions for your application.