Reopen slewing bearing to inspect the raceway
16-04-2020
After two years operation, our customer reopened the slewing bearing to check raceway is well or not.

From the picture, we can see the slewing ring raceway is very smooth without any clash. The interior of slewing bearing is still very good.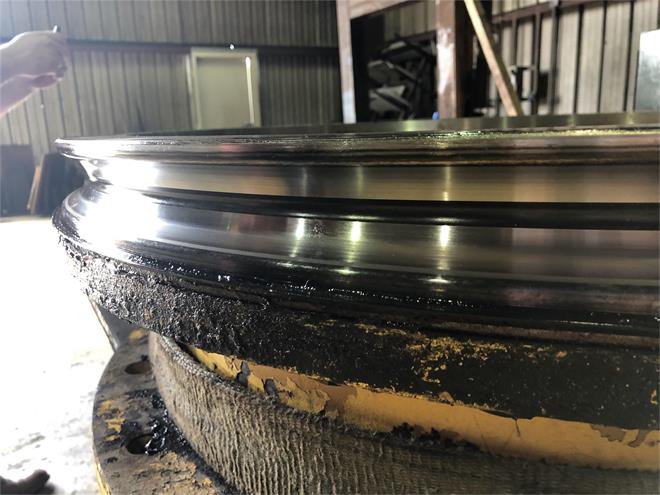 Our customer speaks highly of our slewing bearing. Since we have very strict QCS(Quality Control System) to ensure our quality,.
Although the world situation is not good, we always be behind you and support you.
If you have any questions, please just contact us.