Quality Assurance
Quality Assurance
Specializing in single-row, double-row, and three-row roller bearings, UIPI's production size capabilities range from 200mm up to 6,000mm (6 to 240in).

Characteristic features of UIPI slewing bearings:
●Gear: External, Internal, or Gearless
●Rolling elements: Balls or rollers in multiple configurations
●Hardened raceways and gears
●Sealed raceways with EP2 lubrication
●Full Engineering: If your application see excessive heat, moisture, or other difficult environmental variables, our team can design a bearing to fit your needs.
It all starts with the raw materials:

Proper materials are imperative in manufacturing high quality slewing bearings. Having the correct chemical composition enables bearings to hold the necessary raceway heat treatment to ensure long, consistent life. UIPI refuses to quote bearings that call for lesser quality materials, opting instead to use 42CrMo for all bearings. This material is renown for its hardness and ability to hold heat treatment, wear and fatigue resistance, and compressive strength, making it ideal for slewing bearings.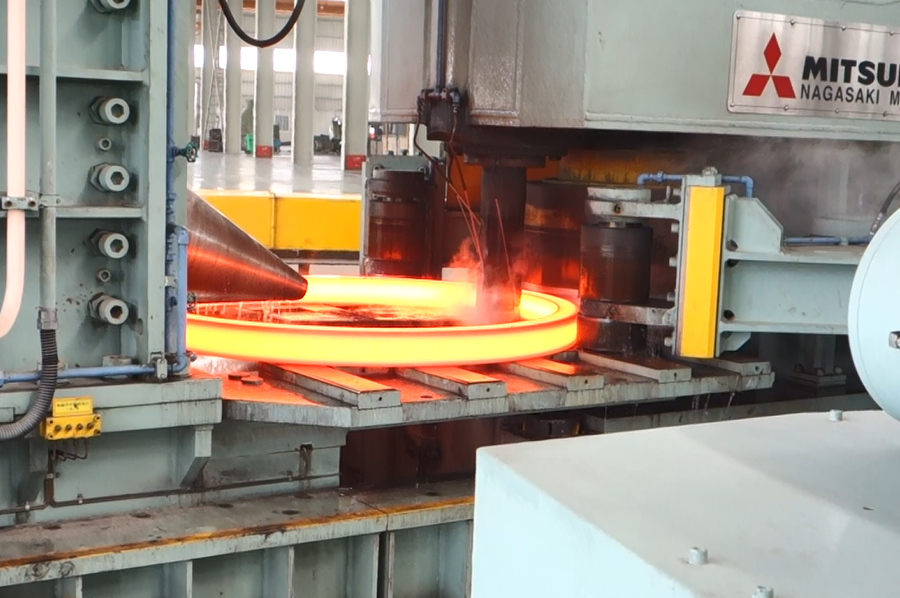 The following chart shows our standard alloy steels with the nearest equivalent foreign grades.
| | | | | |
| --- | --- | --- | --- | --- |
| | CHINA | U.S.A | GERMANY | UK |
| Standard | GB | AISI | DIN | B.S. |
| Material | 42CrMo | 4140 | 42CrMo4 | 708M40 |
Heat treatment determines reliability:

Heat treatment is one of the most critical steps in the entire process. Proper hardening gives UIPI bearings their characteristics of outstanding stability, hardness, and durability.
At UIPI, all heat treatment, raceways and gears, are done in-house on state-of-the-art hardening machines. Through induction hardening, the required hardness, and an adequate depth of hardness is achieved. Proper heat treatment gives bearings their load capacity, durability, and resistance to pitting or brinnelling.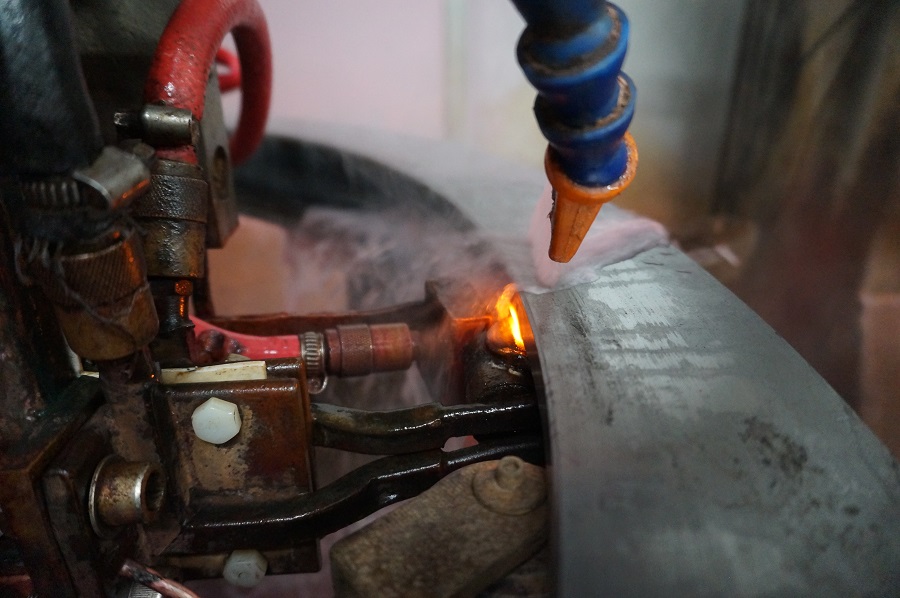 100% traceability guarantees the quality:

Our quality control begins at the beginning of the manufacturing process. As each forging ring is received and inspected for chemical composition and core hardness, it is stamped with a unique tracking number, and it continues through all the stages of production until the final delivery of the product.
This tracking number enables our workers to trace the material through each step of manufacturing, including where the forging came from, when it was processed, who did the processing, and the results of each inspection. This number will then correlate to the final inspection report for review by customers.
Control procedures
1. Inspect forging core hardness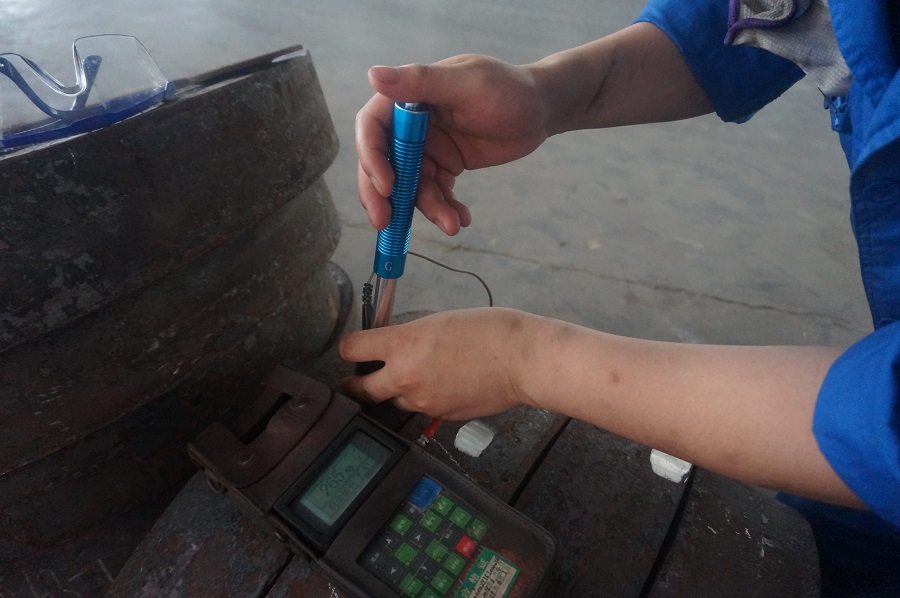 2. Inspect the tempering hardness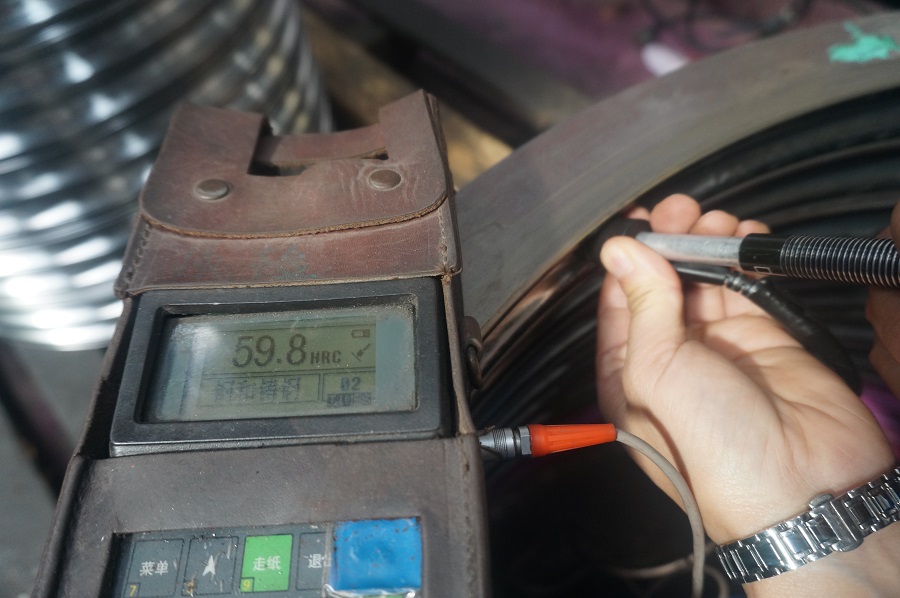 3. Inspect the case depth of tempering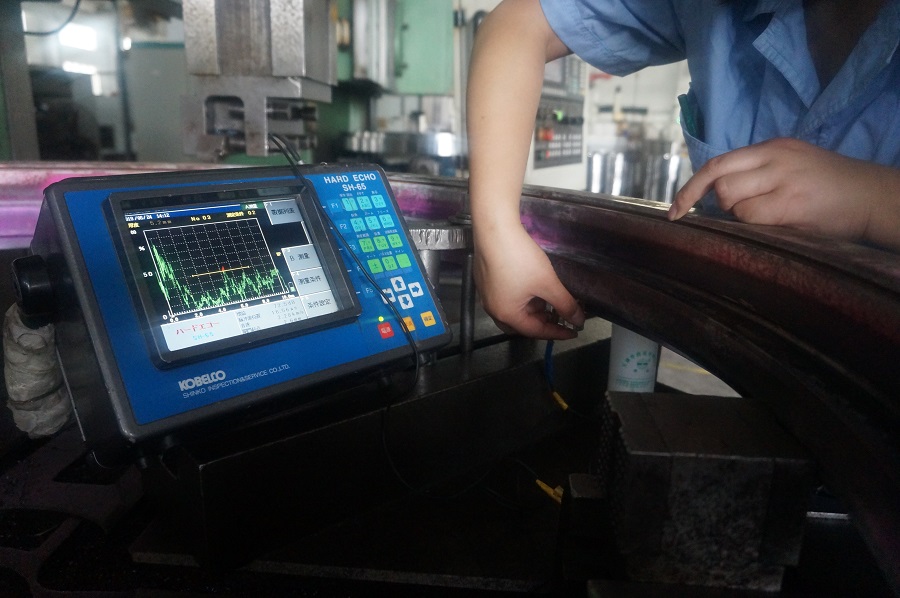 4. Raceway & Gear teeth surface crack PT inspection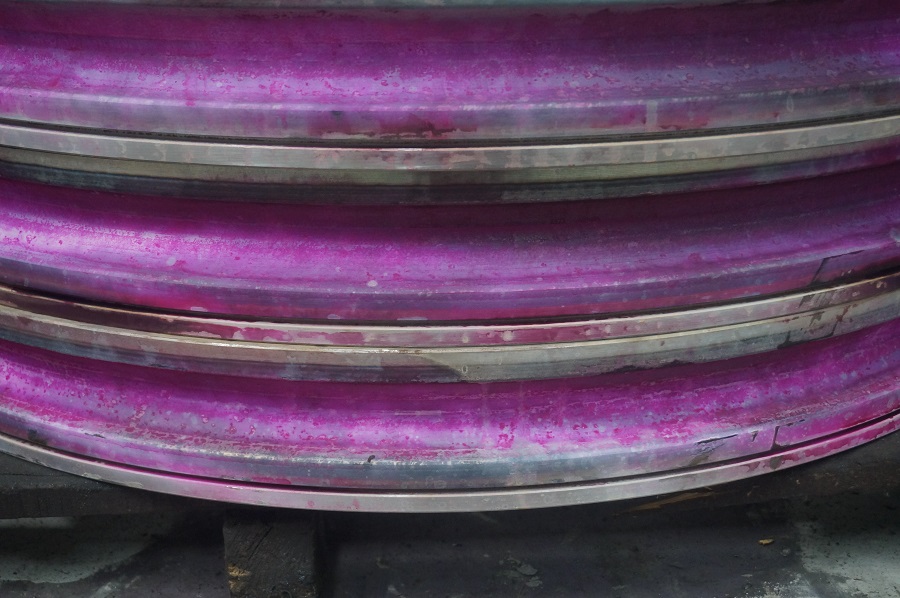 5. Dimensions measurement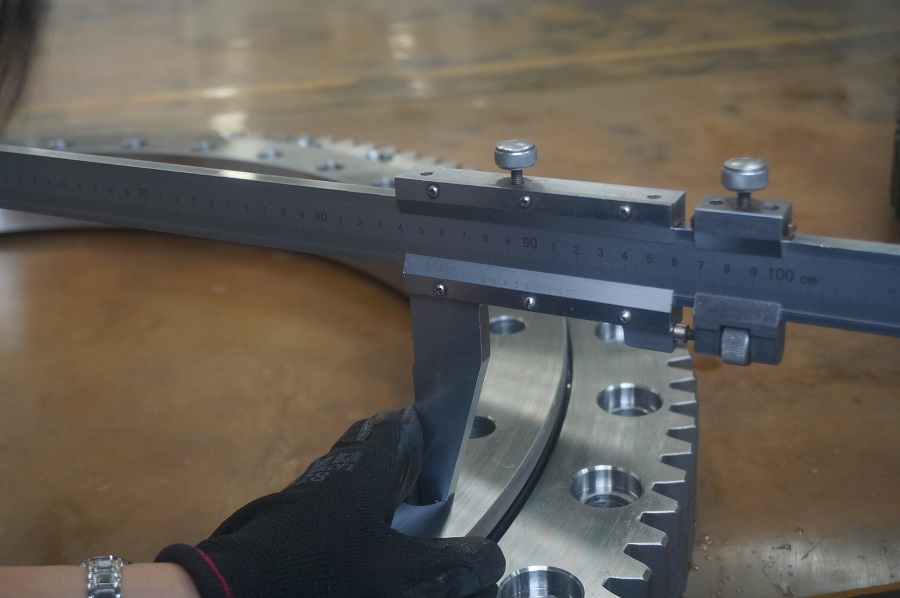 6. Surface Run-out measurement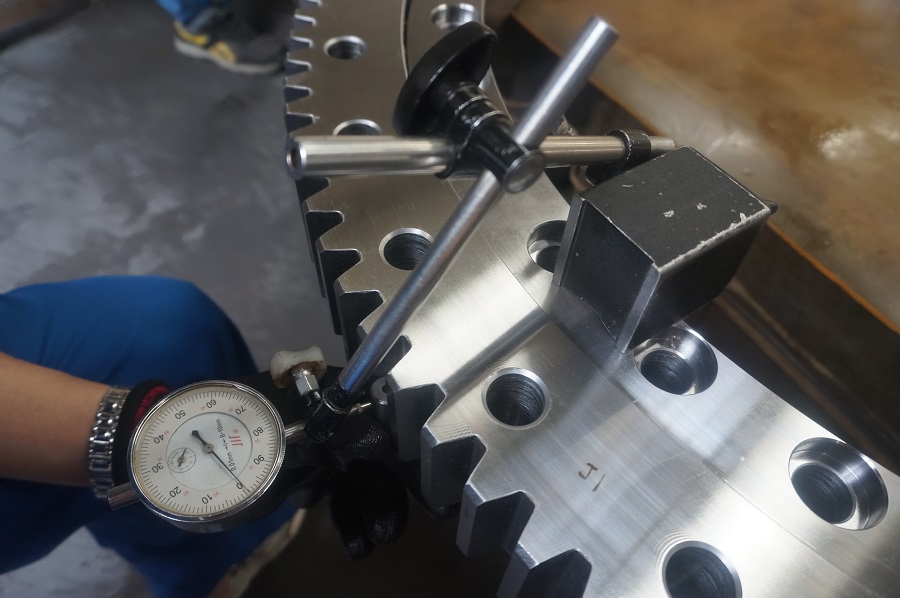 7. Axial & Radial play measurement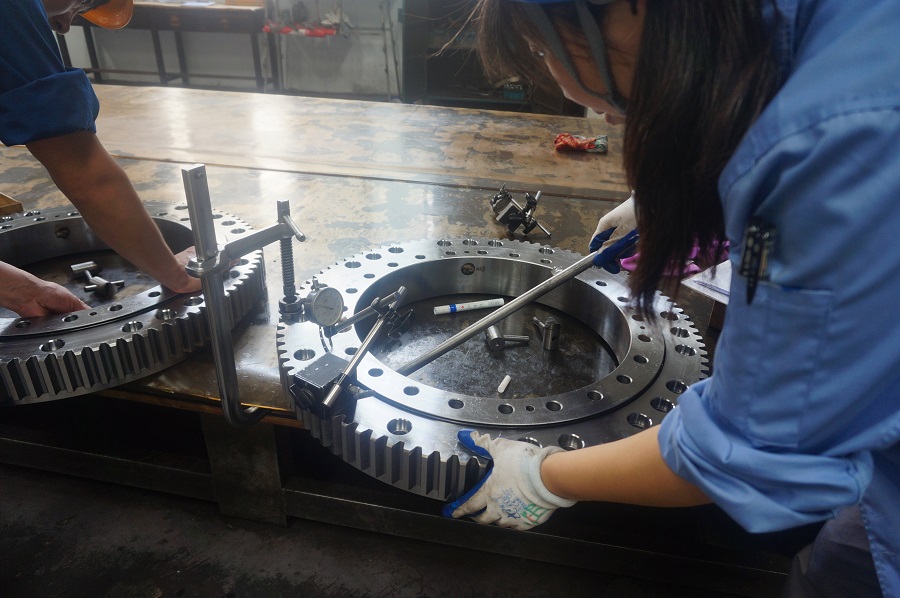 8. Start torque measurement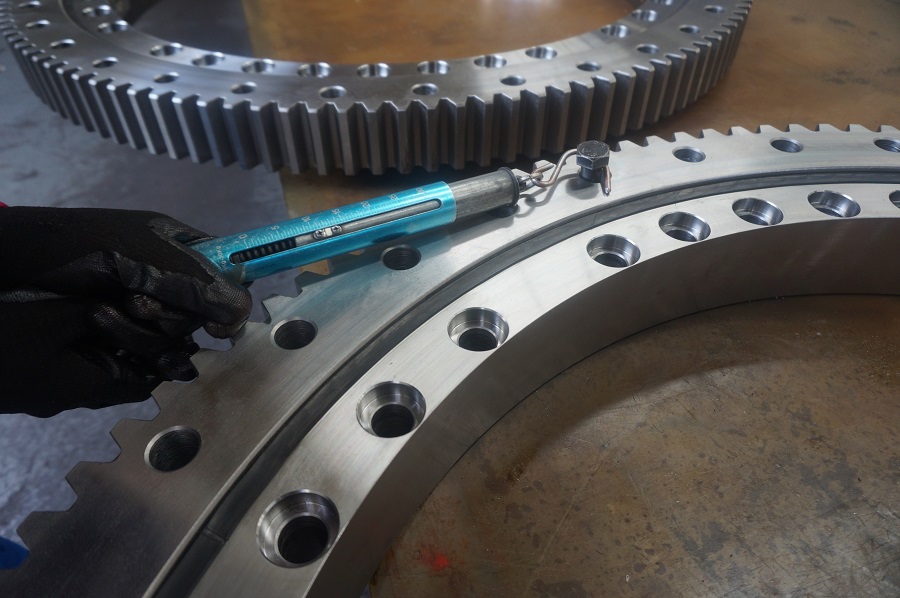 9. Appearance check